Leadership Team
Our management team brings a wealth of business, technical and management experience to the company. In many cases, spanning decades working in a number of well-known and highly successful Life Sciences companies. Under their leadership, Sphere Fluidics has progressed from a promising start-up into an internationally-recognised tools provider firm holding 178 patents. We have evolved our strategy from providing biochips and specialist chemicals to commercialising high value single cell analysis systems that enable therapeutic discovery. This team has identified addressable markets of over £38 billion for our technology.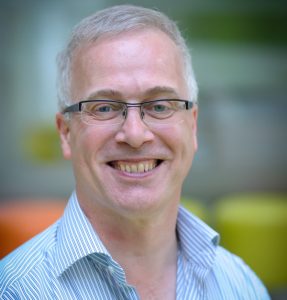 Frank F. Craig PhD MBA
CEO AND DIRECTOR
Dr Craig has around 20 years of international, general management experience gained from GlaxoSmithKline, Amersham Biosciences (as a Vice-President of R&D and which later merged to form GE Healthcare Life Sciences), and several start-up firms. He was responsible for driving the product development of the widely known and utilised biological tool, Green Fluorescent Protein (first identified by the 2008 Nobel Prize Winners for Chemistry), as well as many other cell-based products, systems and services for the Life Sciences industry.
Frank was a co-Founder and Vice-President of Aurora Biosciences (San Diego, USA), which had a peak market cap. of £1.8 billion and was acquired by Vertex Pharmaceuticals for £420 million. He was also a co-Founder and CEO of Smart Holograms (Cambridge, UK), which was previously named as the UK's Fastest Growing Company. Frank has raised £60 million in Angel and Venture Capital investment, £2 million in loans and £25 million via an IPO on NASDAQ and has delivered many commercial partnerships with global Life Sciences firms, resulting in recorded deal values of £180 million. He has been a Board Director of Smart Holograms and TekCel (Hopkinton, USA), and helped form Sphere Fluidics before becoming its CEO in May 2010. He has a PhD in Cell Biology and Microbiology from Glasgow University and an MBA from Warwick Business School.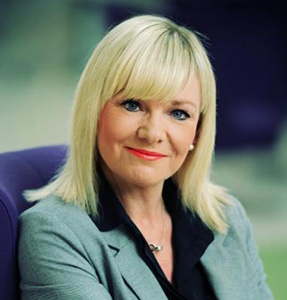 Denise Emsden FCIPD NEBOSH
VICE-PRESIDENT OF PEOPLE AND ORGANISATIONAL DEVELOPMENT
Denise has over 20 years experience in Organisational Development and Human Resources management. She has experience from SMEs (Juddmonte Farms Ltd) and several Blue-Chip Firms, including Sainsbury's, Mundipharma International, and Abcam. At the latter, she was Global Head of HR: Sales, Service and Marketing. Denise is an accomplished Human Resources Professional with significant commercial acumen. Her experience working within diverse industries ensures that a balanced, pragmatic and considered approach is adopted. She has demonstratable success in translating business strategies into clear and deliverable people plans using business insight with the ability to implement at scale with pace. Denise is particularly adept at developing high-performing teams and is interested in Organisational Development and Employee Engagement. She has obtained a postgraduate qualification in HR Management from Anglia Ruskin University.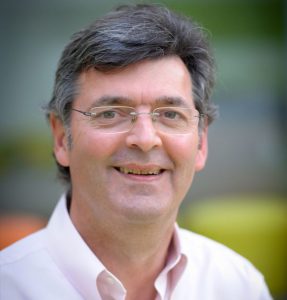 Rob Marchmont PhD
VICE-PRESIDENT OF SALES AND MARKETING
Dr Marchmont brings more than 25 years of experience in privately-owned and publicly-traded Life Sciences companies to Sphere Fluidics. He has a proven track record in business development, technical selling and strategic marketing. Previously, Rob has held various senior commercial roles, such as the General Manager EMEA at NanoInk Incorporated, CEO of TotalLab, European Business Director for Protein Forest Inc. and Global Marketing Director for GE Healthcare's Life Sciences Division (where he was responsible for strategic marketing and product portfolio development for its Protein Detection and Analysis business segment).
Dr Marchmont has a BSc in Biochemistry and PhD in Membrane Biochemistry from the University of Manchester. He also carried out 3 years' post-doctoral research in targeted, monoclonal antibody research at the Paterson Institute for Cancer Research, UK.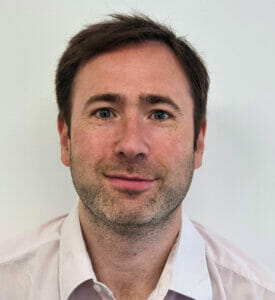 Andy Earp MA Econ ACCA
DIRECTOR OF FINANCE
Andy is responsible for the financial management, controls and reporting at Sphere Fluidics. Andy trained with KPMG in audit and advisory services before moving to industry to work in various sectors including financial services, media and life sciences.
He has held senior management posts including Head of Finance for Capital Credit Union, Financial Controller for Cambrex and Phoremost. Andy has a broad range of commercial finance experience and is passionate about adding value in align with the wider strategic goals of the business. He has managed significant continuous improvement projects such as system implementation and adoption of IFRSs.
Andy is a Chartered Accountant with c. 15 years post-qualified experience. He has a MA Economics from University of Aberdeen.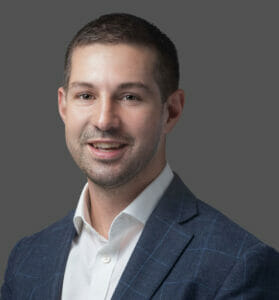 Rob Treanor BA
VICE-PRESIDENT OF OPERATIONS
Rob is responsible for the Manufacturing, Supply Chain, Distribution and Quality Operations at Sphere Fluidics. Rob has experience of running large Logistics and Supply teams within the Biotech sector during sustained periods of rapid growth for both Abcam PLC and Axol Bioscience Ltd. He has designed and implemented inventory strategies, developed novel distribution processes and has opened new company sites in territories including the US, China & Australia.
Rob is a former Captain in the British Army (Royal Logistic Corps) and has a broad range of international experience in supply chain and procurement management. Rob is qualified in Lean Six Sigma and is passionate about quality, efficiency and continuous improvement. He holds a BA (Hons) in Business from DeMontfort University.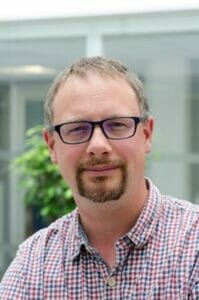 Richard Hammond MA MEng
CHIEF TECHNICAL OFFICER
Richard is responsible for R&D at Sphere Fluidics, managing the development of their science and technology. Richard has over 20 years' experience in developing cutting-edge commercial products for healthcare and life sciences. Richard has held numerous senior positions responsible for product and technology development. At Alere Inc (now part of Abbott) he led several major cross-company R+D programmes for in-vitro diagnostic devices including the development of the Alere i platform, the world's first CLIA-waived point-of-care infectious disease diagnostic device using isothermal DNA amplification techniques. At Cambridge Consultants Ltd. Richard started their bioinnovation group, providing technical design and consultancy services at the intersection of biology and engineering. Over six years this group grew from one person to a team delivering substantial projects in areas such as automated cell transfection, CAR-T cell therapy manufacture and digital data storage in DNA. Most recently Richard was VP Technology at DNA Electronics, leading the R&D team developing a novel fully-automated sample-to-answer in-vitro diagnostic platform using DNA sequencing. Richard holds MA and MEng degrees in engineering from King's College University of Cambridge.