Cyto-Mine® – Robotic Integration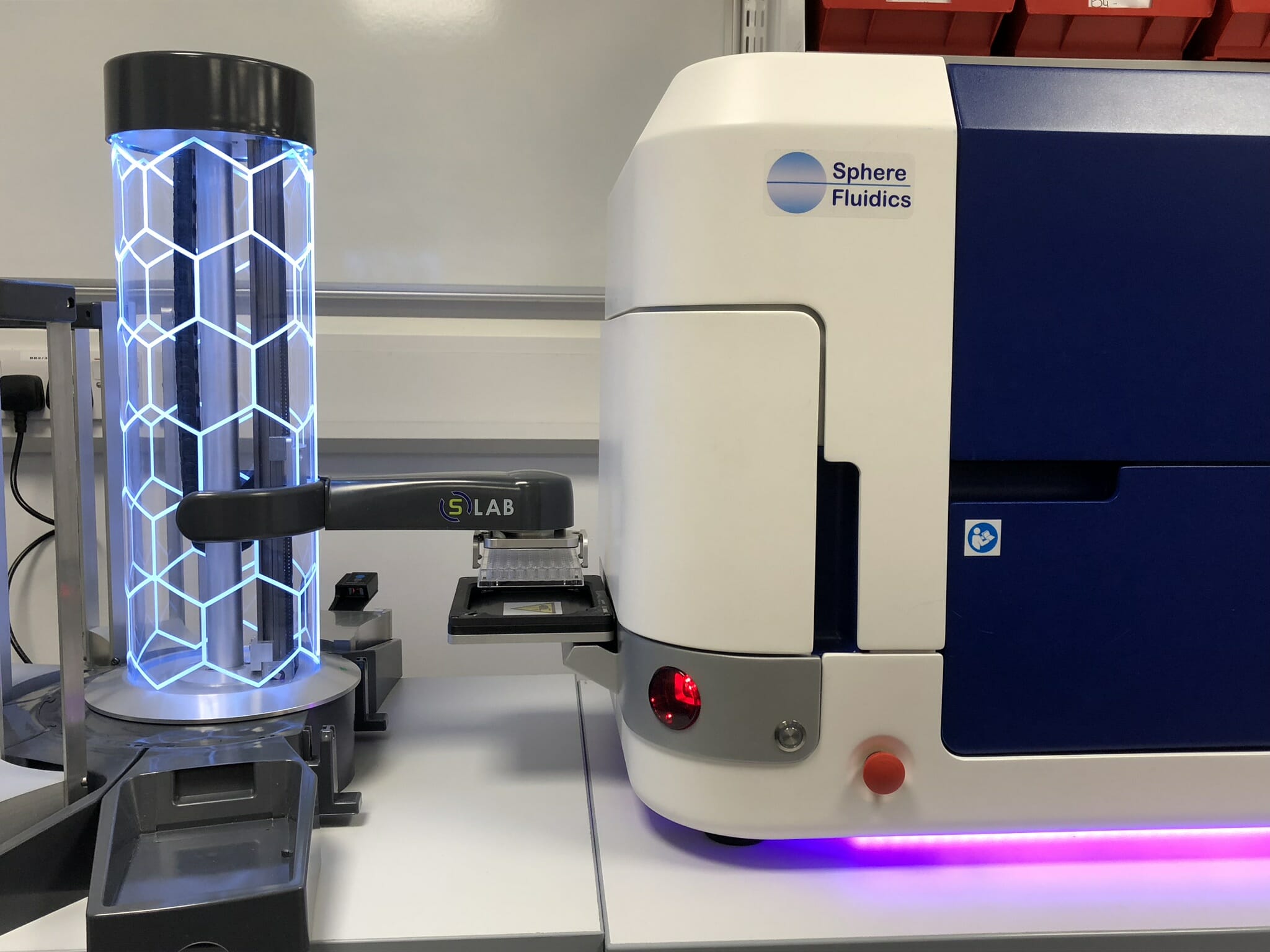 Cyto-Mine® - Robotic Integration
Cyto-Mine Studio Software Suite® has an application programming interface (API) that enables easy communication with many industry-standard robotic platforms and links to corporate databases for easy data transfer, and includes features such as single cell dispensing to individual wells of 96- and 384-well microtiter plates and software data outputs from single cell imaging analysis.
We are collaborating with Peak Analysis and Automation (PAA), a leader in the industry for the design and manufacture of automated laboratory equipment, to offer automated micro-plate handling capabilities for single cell analysis. PAA's S-LAB™ plate handler will be integrated with Sphere Fluidics' Cyto-Mine® Single Cell Analysis System to help increase throughput in antibody discovery and cell line development. The integration of plate handling with the Cyto-Mine® will help to reduce hands-on intervention to further streamline biopharmaceutical workflows.
Available now!
Watch the video
Want To Find Out More? Request A Demo
Curious to find out more about Cyto-Mine®?

Want to test it out?

Seen enough? Let's get started