Join us at PEGS EUROPE 2022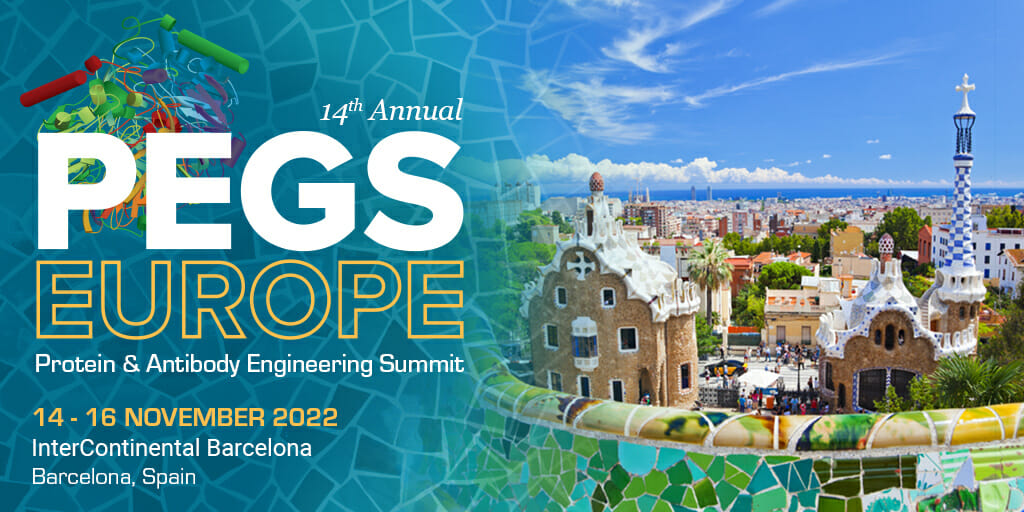 We will be exhibiting Sphere Fluidics' technology at the Protein & Antibody Engineering Summit, which features cutting-edge life sciences discovery, research, and innovations.
We are happy to be sponsoring a talk by Dr. Jonathan Dempsey, Pathway Biopharma Consulting. Please do not miss him presenting "Embedding Quality into Cell Line Development Via the Application of an Innovative Picodroplet-Based Single Cell Sorter" on Day 1 (November 14th) @ 12:55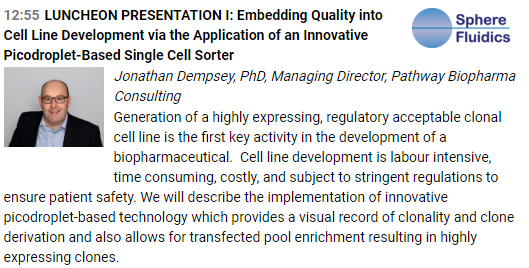 Look out for our Director of Chemistry and Director of Science and Technology, Xin Li, (IN-PERSON) Poster (B34) "Use of Cyto-Mine to Expedite the Generation of Novel Biotherapeutics" on Day 2 (November 15th) at 11:30-12:15 (Coffee break) & 16:05-17:00 (Refreshment Break). Xin will also be available to chat with other attendees online during the VIRTUAL B34 POSTER CHAT (13:55 – 14:15 November 14th).
We look forward to meeting you at Booth #40 during the conference in Barcelona on November 14th-16th, 2022.
More info about the event here