CYTRIX Microfluidic Hydrogel Encapsulation Kit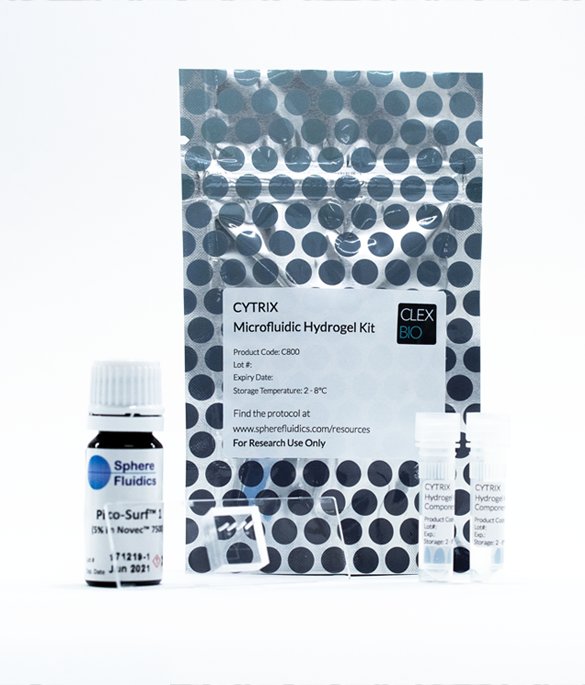 A plug-and-play system for microfluidic single-cell hydrogel encapsulation
This ready-to-use Microfluidic Hydrogel Encapsulation Kit, combining the novel CYTRIX hydrogel with Sphere Fluidics' Pico-Gen™ double aqueous biochip and Pico-Surf™ surfactant, provides:
Efficient encapsulation of mammalian cells, bacteria, and other microorganisms
Industry-leading cytocompatibility of ~95% viability across different cell types
Clog-free microfluidic operation for the generation of homogenous hydrogels
Reversible gelation enabling the efficient release of cells
Tailorable hydrogel matrices optimized to your custom requirements
Download product information
Contact Us
The CYTRIX Microfluidic Hydrogel Encapsulation Kit
CYTRIX hydrogel technology overcomes the challenges of existing microfluidic hydrogel formation techniques, such as temperature control or time-critical mixing procedures. This alginate polymer-based hydrogel system provides a cell-friendly solution to the harmful temperatures, pH changes, and use of UV-light of existing hydrogel formation techniques.
Combined with the Pico-Gen™ double aqueous biochip and Pico-Gen™ surfactant, the biocompatible and microchannel-friendly kit enables the generation of defined, reproducible, tailorable hydrogel microstructures for 3D cell culture, organoids, single-cell analysis, and many other applications. This solution allows researchers to individually study valuable cells over many weeks rather than days in defined microenvironments that mimic the natural extracellular matrix.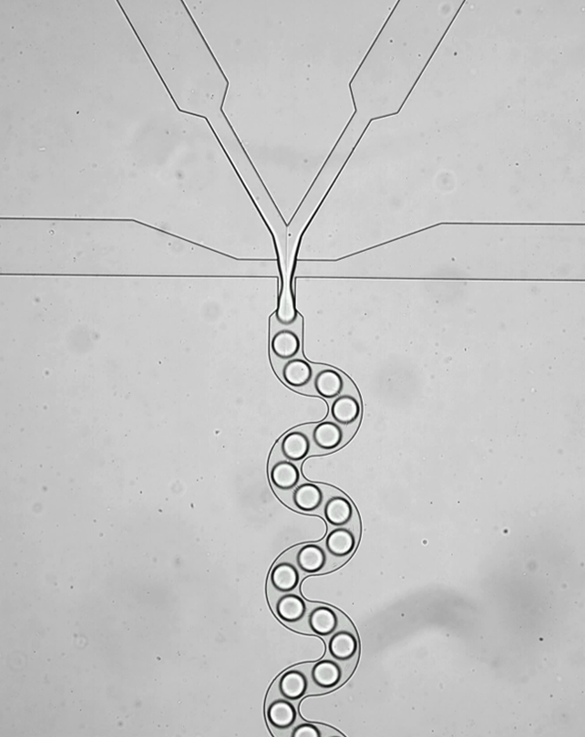 For 3D cell culture, drug discovery, tissue engineering and more
Applications include but are not limited to:
Single-cell analysis
Tumour heterogeneity
3D cell culture
Organoids and spheroids
Tissue engineering
Synthetic biology
Stem cell differentiation
Immuno-oncology
Cell therapy
Download the product description and specifications to get more information

Ask us a question or request more information about the CYTRIX kit

Interested in purchasing the CYTRIX Kit? Visit our store