CYTRIX Microfluidic Hydrogel Kit
A plug-and-play system for microfluidic single-cell hydrogel encapsulation
This ready-to-use Microfluidic Hydrogel Kit, combining the novel CYTRIX hydrogel with Sphere Fluidics' Pico-Gen™ double aqueous biochip and Pico-Surf™ surfactant, provides:
Efficient encapsulation of mammalian cells, bacteria, and other microorganisms
Industry-leading cytocompatibility of ~95% viability across different cell types
Cell-friendly gelation at physiological pH and temperature
Clog-free microfluidic operation for the generation of homogenous hydrogel beads
Tailorable hydrogel matrices optimized to your custom requirements
Reversible gelation enables simple release of cells at any moment
Download product information
Order Now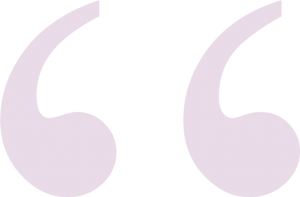 The CYTRIX kit solves a key challenge of microfluidic cell encapsulation in hydrogels. It is unique in being both cell-friendly and compatible with microfluidic devices.

David A. Weitz, Mallinckrodt Professor of Physics and Applied Physics, Harvard University
 Watch the CYTRIX hydrogel kit in action
Outstanding cell-friendliness
The CYTRIX hydrogel kit overcomes the challenges of existing microfluidic hydrogel formation techniques, such as temperature control or time-critical mixing procedures.  It is an improved version of the original CLEX technology (Håti et al, 2016). 
The alginate-based hydrogel system provides a unique cell-friendly alternative to existing microfluidic hydrogel formation techniques that require non-physiological temperatures, pH changes, or UV-light.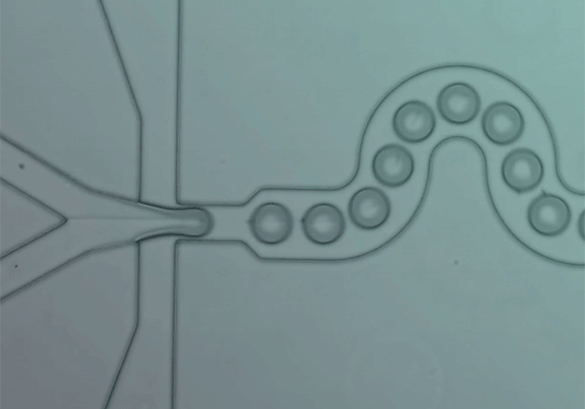 Simple microfluidic gel formation
Combined with the Pico-Gen™ double aqueous biochip and Pico-Gen™ surfactant, the biocompatible and microchannel-friendly kit enables the generation of defined, reproducible, tailorable hydrogel microstructures for 3D cell culture, organoids, single-cell analysis, and many other applications.
This allows researchers to individually study valuable cells over many weeks in defined microenvironments that mimic the natural extracellular matrix.
Tunable 3D extracellular matrix
Stable networks allow cell culture over many weeks
The porous hydrogel protects encapsulated cells and allows of nutrients & oxygen to flux in and waste out
The extracellular matrix mimicking scaffold provides ideal niches for adherent cell types
The exceptional homogeneity of the gels ensures comparable culture conditions for all cells
Custom functionalizability of the polymer allows adaptation to application specific needs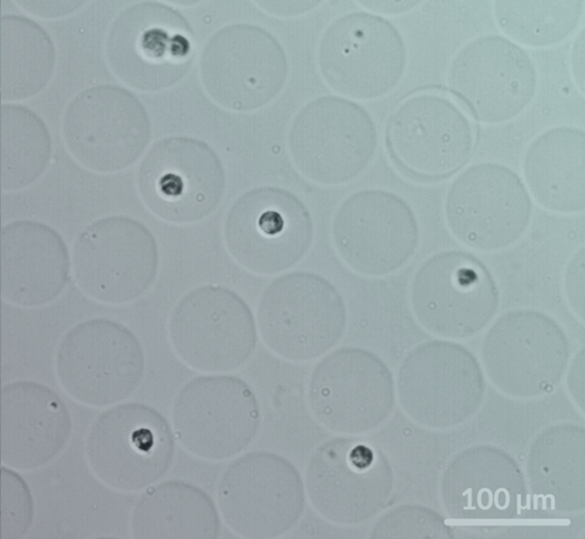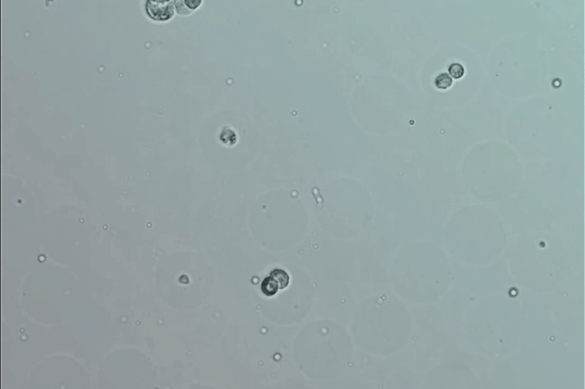 Reversible encapsulation
CYTRIX hydrogel beads can be dissolved on-demand to allow for swift release of the encapsulated cells using a mild enzymatic process that does not disturb the encapsulated cells.
Using the CYTRIX kit, you will be able to encapsulate cells, culture and observe them over time, and – whenever you like – release your cells  for resuspension, monoclonal expansion, or further analysis.
For 3D cell culture, drug discovery, tissue engineering and more
Applications include but are not limited to:
Single-cell analysis
Tumour heterogeneity
3D cell culture
Organoids and spheroids
Tissue engineering
Synthetic biology
Stem cell differentiation
Immuno-oncology
Cell therapy
View the CYTRIX Microfluidic Hydrogel Kit protocol
Learn more about the CYTRIX Microfluidic Hydrogel Kit

Interested in purchasing the Hydrogel Kit? Visit our store