Consumables
Consumables for Research Instruments and other Microfluidic Systems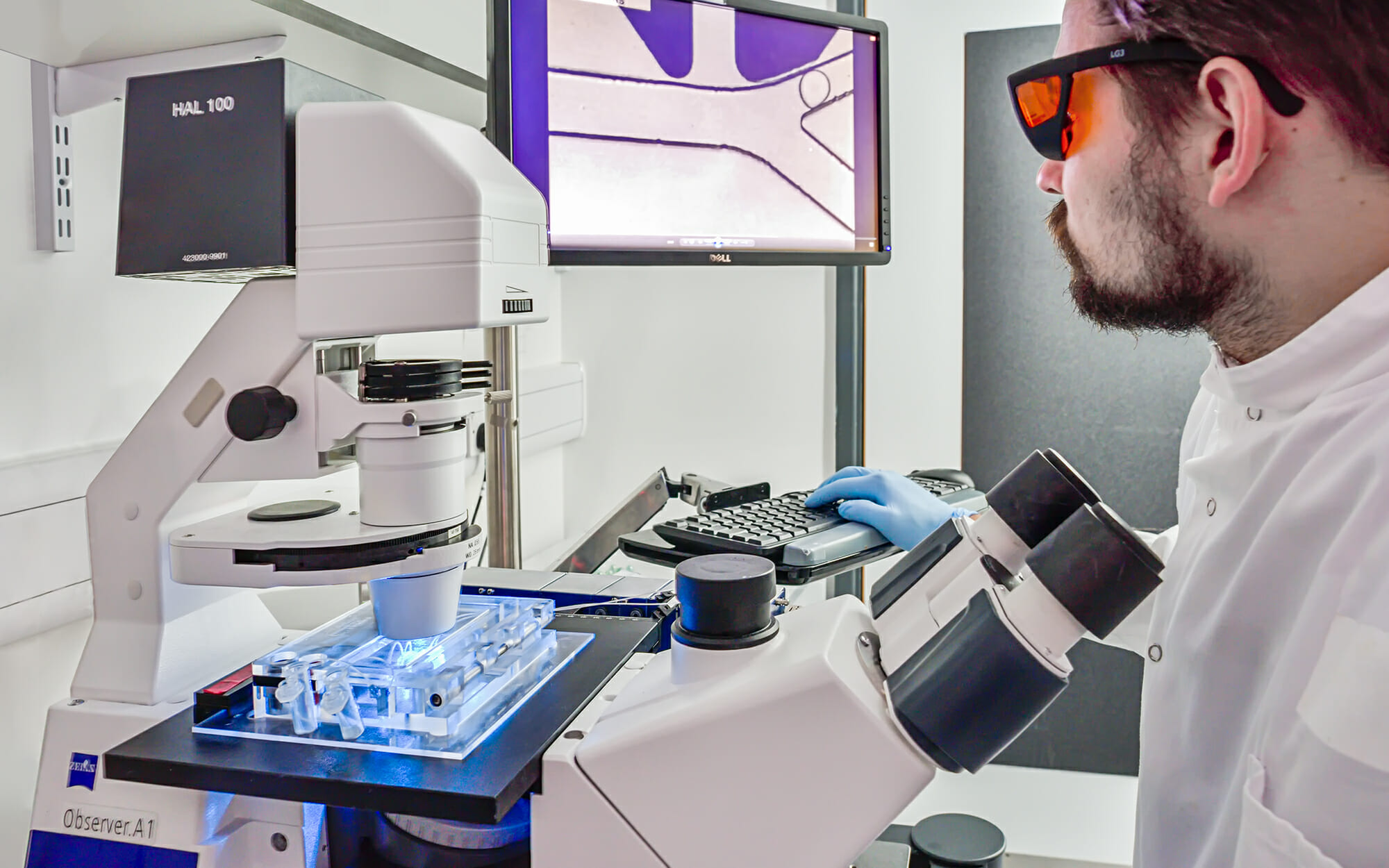 World-leading Expertise
The successful use of picodroplet technology depends on specialist chemicals and biochips. Our world-leading expertise in this field has enabled us to create around 20 patented consumables available for use with microfluidic systems, with more products being developed.
We've designed our consumable products to be platform-agnostic, so they work effectively with a number of systems. However, for best results, we recommend combining them with our research instruments and industrial systems.
Many of our products are available to purchase online.
Download Our Brochure
View Products In Our Store
Specialist Research Chemicals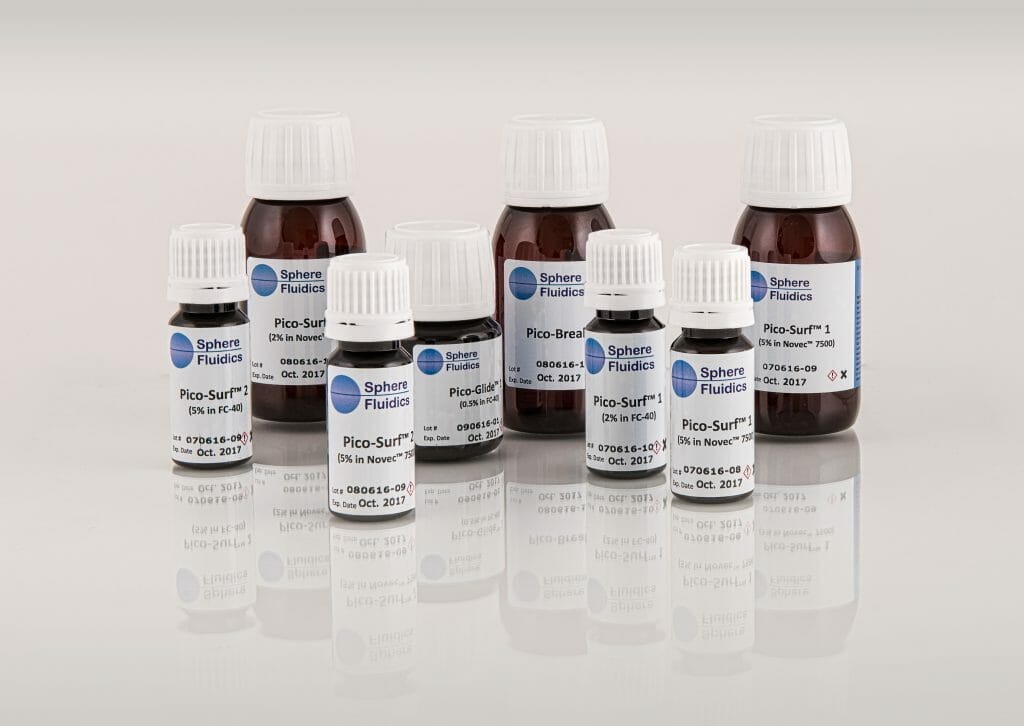 We currently offer the following chemical products to enable the more effective use of microfluidic devices for research applications.

Pico-Surf™
A range of biocompatible surfactants that act to stabilise picodroplets and their cellular or molecular contents over a wide range of temperature and biological conditions, making the process more reliable.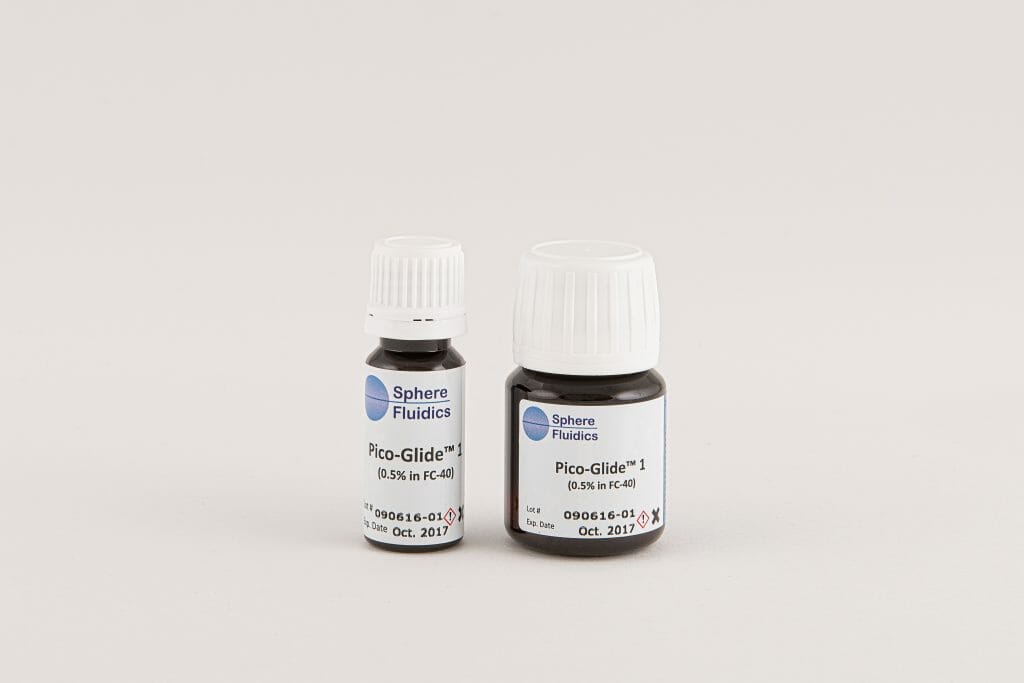 Pico-Glide™
A coating agent designed to minimise non-specific binding interactions, improving picodroplet performance and stability and thus enhancing data accuracy.
Pico-Break™
Used to separate picodroplet emulsions into visible aqueous and oil layers for use in single cell and molecule recovery.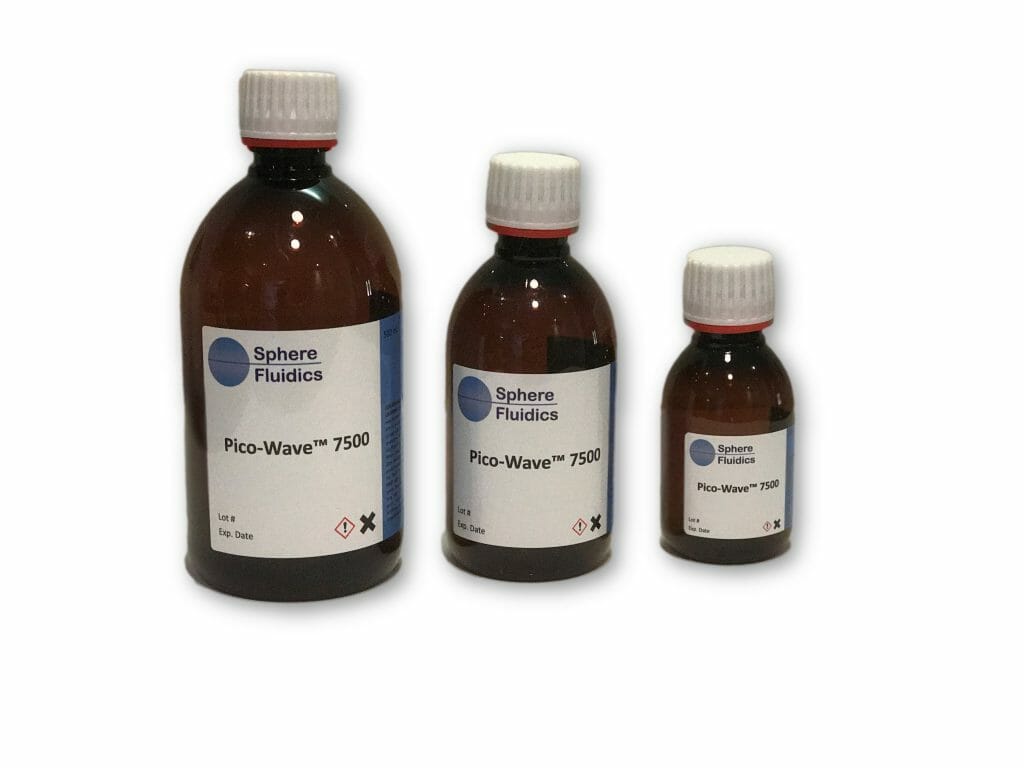 Pico-Wave™
A novel diluent used for picodroplet processing and studies.
Microfluidic Biochips
Pico-Gen™ Biochips
Our range of Pico-Gen™ biochips are designed to facilitate the production of reliable and consistent picodroplets, with volumes ranging from 0.35 picolitres to more than 1,000 picolitres. Made from soft polymer, our microfluidic biochips are compatible with a wide range of commercially available biochip connectors.
The biochips are suitable for a number of applications, including single cell or particle encapsulation, as well as the generation of picodroplets containing proteins, microcapsules, micro-gel beads and nano-composite beads.
Visit Our Store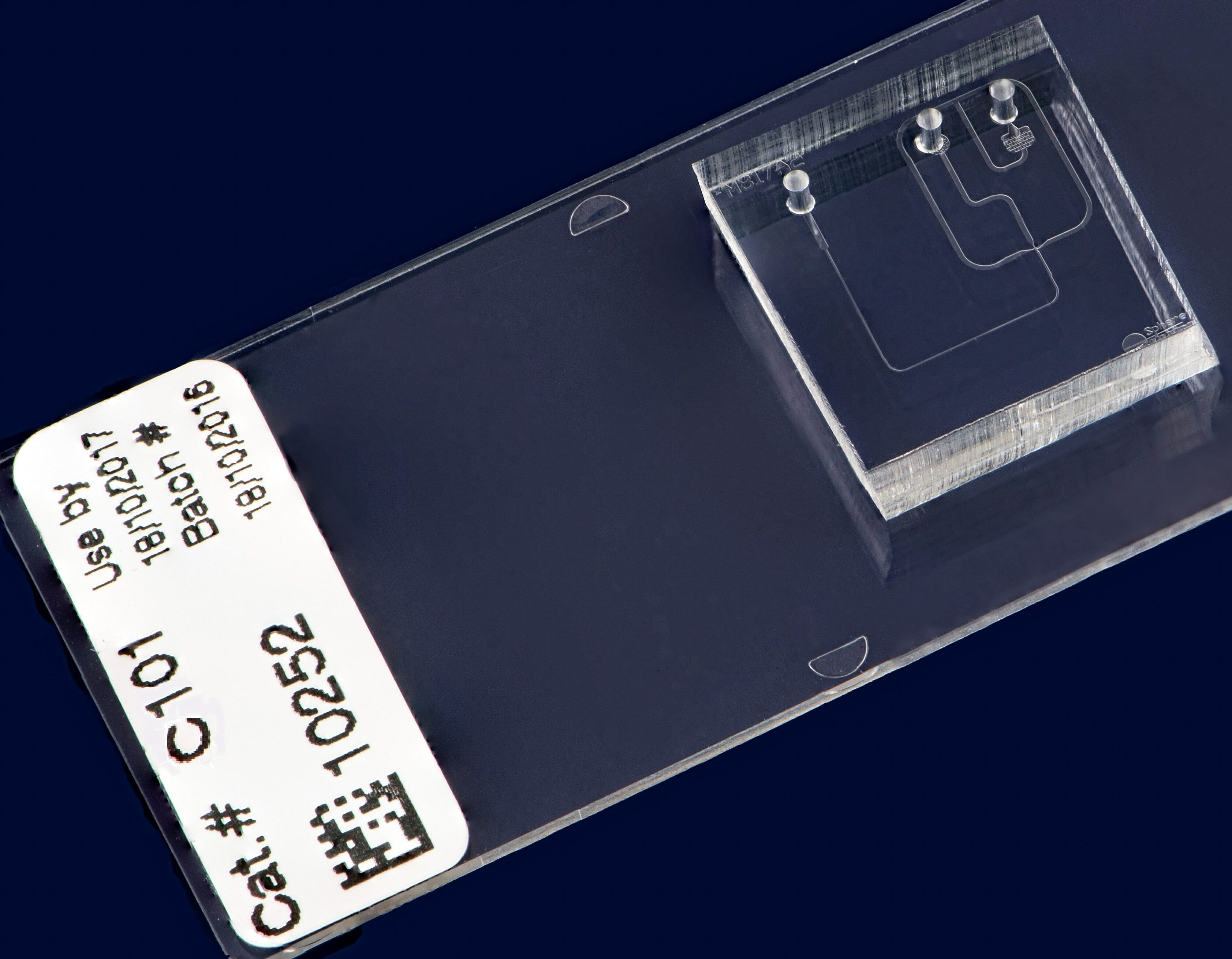 Accreditation
ISO Certification
Sphere Fluidics is an ISO 9001:2015 accredited company for the provision of Life Sciences products and services. All of our products are Animal-Origin-Free and GLP-compliant. Standard Terms and Conditions of Supply of our Products are shown here: