Research Instruments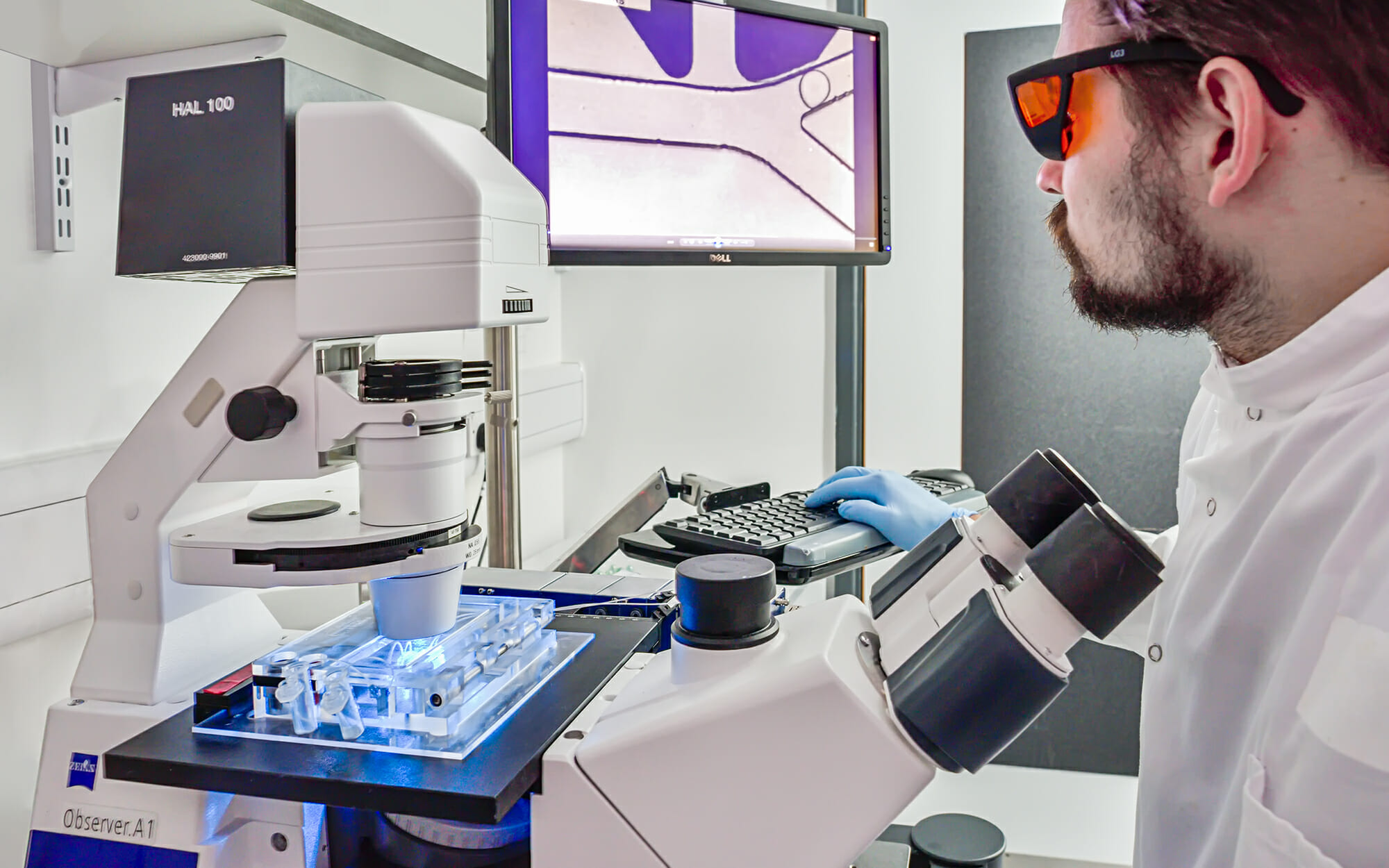 A flexible and easy-to-use instrument to enhance your single cell research capabilities
Our research instruments are designed to assist you in finding highly valuable and rare biological variants among vast cell populations. By increasing speed and reducing cost, our picodroplet technology can help you save resources whilst boosting your chances of success.
Unlike our industrial instruments, our research instruments are semi-automated rather than fully automated. While this means they require slightly more user input to configure, it also means that they are more flexible and can be easily adapted to fit the needs of your unique research project.
We currently have two research instruments that enable you to generate, isolate, and dispense picodroplets for a range of applications. These are the Picodroplet Single Cell Encapsulation System and the Picodroplet Single Cell Assay and Isolation System. Both are compatible with our range of microfluidic chemicals and biochips .
Download Brochure
Buy Now
Picodroplet Single Cell Encapsulation System
Our semi-automated system encapsulates single cells or biomolecules into picodroplets, ready for downstream screening and analysis. It does this at a rapid rate of up to 70,000 picodroplets per minute, and the flow rate can be highly controlled. The instrument enables rapid and very sensitive detection of secreted or cell-associated proteins produced by an individual cell, contained in each picodroplet.
The encapsulation system doesn't affect cell viability, while the wide range of picodroplet sizes and volumes gives it flexibility for use with various cell types – large or small. These picodroplets can be stabilised using novel surfactants and cells can be grown in them, and even incubated or stored for many days.
Picodroplet Single Cell Assay and Isolation System
Once the cells have been encapsulated in picodroplets, this semi-automated system is able to process, sort and isolate them for easy analysis. We know how time-consuming single cell analysis can be, and that's why our system is capable of processing picodroplets at a rate of up to 12,000 per minute – giving you more time to spend analysing your data rather than on preparing and processing your samples.
The system supports a range of picodroplet sizes and volumes, and the flow rate can be controlled. It's also equipped with various optical detection methods (e.g. absorbance, scatter, fluorescence) to make it suitable for a range of research applications.   
Applications
Some common research areas where our instruments have been used previously include (but are not limited to):
Primary B Cell Analysis
Recent developments antibody drug discovery, through single cell gene sequencing and recombinant immunoglobulin expression, have enabled direct screening of native B cells (B lymphocytes), giving the potential for much more of the mammalian immune system repertoire to be deep-mined. Our Research Instruments allow you to rapidly screen vast numbers of native B cells to find rare cells of interest.
Hybridoma Screening
Hybridoma generation and screening is a powerful tool in antibody drug discovery. Current techniques used in the field are restricted by the number of hybridomas they can screen each day, slowing down pipelines. Our Research Instruments enable the analysis of hybridomas in picodroplets, allowing for a more flexible, controlled and rapid approach.
Drug resistance studies
Drug resistance is a growing concern worldwide. The picodroplet approach enables phenotypic screening of extraordinarily large numbers (billions per day) of bacteria to identify those which have developed resistance to the drug of interest. In collaboration with Merck, we demonstrated that microfluidic-based picodroplet platforms enable effective and high-throughput assessment and isolation of antibiotic-resistant bacteria in a label-free manner.
Enzyme evolution
There is a growing focus in evolutionary biochemistry on leveraging big data and high-throughput experimental tools to uncover the expansive functional diversity of enzymes and the evolutionary processes driving it. Picodroplet technology provides a novel, flexible and rapid method for analysing enzyme evolution in a high-throughput and controlled manner.
Cell therapy
There is a growing interest and investment in T-cell immunotherapies, as they provide hope for future treatments of life-threatening diseases such as blood cancers. T-cell therapies capitalise on the body's immune system to destroy tumour cells by collecting a patient's own T-cells and modifying them to target cancer cells, by transferring DNA into the cells using viral vectors. The vector transfer efficiency and its consistency are critical to the final (cell) product, quality and cost. We have engineered new microfluidic-based technologies to improve the efficiency of transferring DNA into cells.
Synthetic biology
The Research Instruments are ideally suited for the rapid, miniaturised and high-throughput profiling of biosynthetic libraries. One example where we carried out this type of work was in collaboration with Imperial College London, where we combined microfluidic-based picodroplet technology with Mass Spectroscopy for the rapid screening, identification and retrieval of the best "hit" cells among synthetic metabolic pathway libraries.
Learn More About The Applications Of Our Technology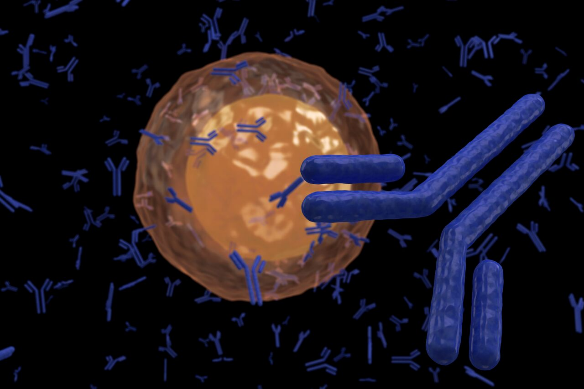 Find out what you can do with our technology.

Let us show you how our technology adapts to your research.

Seen enough? Then let's get started.