Sphere Fluidics and Heriot-Watt University collaborate to develop next generation droplet generator instrumentation

Sphere Fluidics and Heriot-Watt University collaborate to develop next generation droplet generator instrumentation
Partnership awarded Innovate UK Knowledge Transfer Partnership grant
John McGrath appointed as Research Scientist to support development work
Cambridge and Edinburgh, UK, 20 July 2020: Sphere Fluidics, a company developing single cell analysis systems underpinned by its patented picodroplet technology, and Heriot-Watt University, a specialist, pioneering Scottish University, today announced they have been awarded a Knowledge Transfer Partnership (KTP) grant from Innovate UK, the UK's innovation agency. The grant will facilitate the development of novel droplet generator instrumentation, which will be used to expand Sphere Fluidics' portfolio of microfluidic instruments for advanced biologics discovery and therapeutic cell line development.
Awarded to promote the collaboration of knowledge, technology and skills within the UK Knowledge Base, the KTP has been granted to Sphere Fluidics, in partnership with Dr. Graeme Whyte, Associate Professor at Heriot-Watt University. The two-year project will develop next-generation intelligent instrumentation and advance research across a range of picodroplet techniques, allowing scientists to discover rare cell phenotypes and to help to solve a range of biological questions ranging from antibody discovery to antimicrobial resistance, enzyme evolution and synthetic biology. The novel platform for semi-automated picodroplet production will be employed by the Company to improve control of droplet production, using advanced imaging technology.
As part of the project, Dr. John McGrath has been appointed to Sphere Fluidics' team as a Research Scientist in physics and engineering, to support the transfer of cutting-edge research into the Company's portfolio of single cell analysis instruments, including for several new commercial products. Used by researchers in a number of application areas, Sphere Fluidics' picodroplet-based technologies provide improved throughput, accuracy, and sensitivity to enable leading-edge research and accelerate biopharmaceutical discovery and development.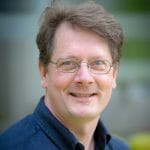 Dr. Marian Rehak, VP of Research and Development at Sphere Fluidics, said: "This innovative project with Heriot-Watt University, will bring together aspects of microfluidic and optical design, technology development and product design engineering to develop a new class of instrument for cell-based picodroplet discovery. We are delighted to have been awarded the KTP Fellowship and to welcome Dr. John McGrath to the Sphere Fluidics team. The work demonstrates the importance of collaboration between academic and industrial partners to support the advancement of novel microfluidic technologies for ground-breaking research."
Associate Professor Graeme Whyte, School of Engineering Physical Sciences, Heriot-Watt University said: "This partnership between Heriot-Watt University and Sphere Fluidics will support the rapid translation of academic findings into intelligent technological solutions. The microfluidic platform in development can be utilized by scientists to solve a range of important biological questions across the life sciences sector."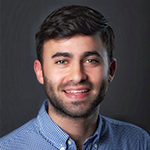 Dr. John McGrath, Research Scientist at Sphere Fluidics, commented: "I am thrilled to be working alongside commercial and academic leaders in the research and development of microfluidic instruments and technology. The ease of use and broader application set of the instrument to be developed in this project should lower the barrier to entry for a wide number of scientists, who are focused upon high-throughput screening, synthetic biology, gene editing, and antimicrobial resistance workflows. The technology has the potential to be a key driver in  increasing the uptake of picodroplet microfluidic instruments."
For further information about Sphere Fluidics, please visit: www.spherefluidics.com   
About Sphere Fluidics www.spherefluidics.com
Sphere Fluidics develops and manufactures single cell analysis and monoclonality assurance systems to enable leading edge research and accelerate biotherapeutic discovery and development. The Company's picodroplet incubation technology enables ultra-sensitive, rapid miniaturized assays of target protein secreted from tens of millions of individual cells.
Sphere Fluidics' Cyto-Mine® System integrates isolation, selective screening, sorting, imaging and clone verification into a single automated platform to streamline workflows, reduce costs, improve throughput and enable high-value clones to be captured in a single run. Its Picodroplet Single Cell Analysis and Isolation System offers state-of-the-art microfluidics technology inside an easy-to-use, semi-automated system, designed with the flexibility to easily integrate into research processes.
Sphere Fluidics is located in Babraham Research Campus and Granta Park in Cambridgeshire (UK). The Company has also internationalized its business via a global network of distributors. Follow Sphere Fluidics on Twitter @SphereFluidics and LinkedIn @Sphere Fluidics Limited.
About Heriot-Watt University www.hw.ac.uk
Heriot-Watt has a strong heritage which informs on its vision for the future as a progressive, connected global university. From its roots in Scotland in 1821 as the world's first Institute of Mechanics, Heriot-Watt has developed as a pioneer of international education with strong values around access to higher education and outstanding performance in graduate employability.
Heriot-Watt's remarkable development as a globally connected university with campuses in Scotland, Dubai and Malaysia, won the accolade of 'International University of the Year' from the Sunday Times and the Times newspapers in 2018.
Through its 'Strategy 2025', Heriot-Watt is driving forwards as an international university which places students and staff at the heart of everything it does. By Shaping Tomorrow Together, it continues to build an international presence and impact through its campuses and partnerships, focusing on its strengths in learning and teaching and research – in pursuit of knowledge for the benefit of society and the world.
About Innovate UK www.gov.uk/government/organisations/innovate-uk