Sphere Fluidics announces enhanced Cyto-Mine capability and performance
Sphere Fluidics announces enhanced Cyto-Mine capability and performance
Simplified design reduces manufacturing time and offers improved functionality to help streamline antibody discovery, cell line development, cell therapy, and synthetic biology workflows
Cambridge, UK, 17 May 2020: Sphere Fluidics, a company developing single cell analysis systems underpinned by its patented picodroplet technology, today announced it has enhanced the capability and performance of its Cyto-Mine® System. The simplified design offers improved functionality to help streamline workflows, reduce costs, increase throughput, and enable high-value clones to be captured in a single run.
Sphere Fluidics' Cyto-Mine is an automated platform which integrates single cell screening, sorting, dispensing, imaging and clone verification. It is now faster and easier to manufacture, commission and service as a result of a simplified internal design. The new electronics design improves system performance, reliability, and stability, while the updated software features help to provide a better user experience, reduce user-instrument interaction, and allow for more robust data analysis. The enhanced capability and performance for the instrument, enables users to access more functionality and the improved software offers a more advanced and reliable system to help further simplify antibody discovery, cell line development, cell therapy, and synthetic biology workflows.
For further information about Sphere Fluidics Cyto-Mine, please visit: https://spherefluidics.com/products/cyto-mine
Dr. Marian Rehak, VP of Research and Development at Sphere Fluidics, said: "The new design is the culmination of 18 months' hard work by our R&D team. Due to the deployment of these latest improvements, researchers are now able to perform even faster selective screening of single cells to find rare lead candidates. Although, principally designed for antibody discovery and cell line development, the platform is very flexible and has now been demonstrated to be useful in a wide variety of application areas."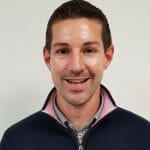 Rob Treanor, Operations Director at Sphere Fluidics, said: "The new Cyto-Mine design not only unlocks increased functionality for scientists but is also faster to manufacture, commission, and service. A new user can learn how to run our user-friendly software within a single working day. We are helping our users to simplify their workflows with the added operational benefit of enhancing our service and support capacity."
For further information please contact:
Sphere Fluidics
Dr. Frank F. Craig
Tel: +44 1223 628898
Email: frank.craig@spherefluidics.com
Zyme Communications
Dr. Michelle Ricketts
Tel: +44 (0)778 9053 885
Email: michelle.ricketts@zymecommunications.com
About Sphere Fluidics www.spherefluidics.com
Sphere Fluidics develops and manufactures single cell analysis and monoclonality assurance systems to enable leading edge research and accelerate biotherapeutic discovery and development. The Company's picodroplet incubation technology enables ultra-sensitive, rapid miniaturized assays of target protein secreted from tens of millions of individual cells. Sphere Fluidics' Cyto-Mine® System integrates isolation, selective screening, sorting, imaging and clone verification into a single automated platform to streamline workflows, reduce costs, improve throughput and enable high-value clones to be captured in a single run. Sphere Fluidics is located in Babraham Research Campus and Granta Park in Cambridgeshire (UK). The Company has also internationalized its business via a global network of distributors.
Follow Sphere Fluidics on Twitter @SphereFluidics and LinkedIn @Sphere Fluidics Limited.