Sphere Fluidics Announces Expert Panel for Inaugural Discovery Day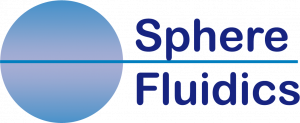 Sphere Fluidics Announces Expert Panel for Inaugural Discovery Day
Six speakers have been announced for the inaugural Sphere Fluidics' Discovery Day, a user-group style conference taking place at the Granta Center, Cambridge, on Tuesday, March 3. The free one-day event brings together industry leaders and researchers to explore how picodroplet technology has redefined processes and workflows in biologics discovery and development.
From antibody discovery to cell line development to synthetic biology and genome editing, the Discovery Day offers insight into the latest advances in single cell technology that are transforming these fields. Invited speakers include fellow researchers, industry members, and super users of our picodroplet technology that is enabling leading-edge research and accelerating biopharmaceutical discovery.
Darren Schofield is a Senior Scientist within the Antibody Discovery and Protein Engineering Department at AstraZeneca, UK. Using recent case studies, the talk will highlight how emerging technologies are shaping the future of biologics discovery; through advances in in silico structural prediction tools, single cell RNA sequencing technologies, and the use of microfluidic technologies for antibody repertoire screening.
Also speaking at the Discovery Day is Jonathan Dempsey, Managing Director of Dempsey Consulting and a founding Partner of Pathway Biopharma Consulting. As a specialist in mammalian cell line development, upstream process development, Jon will review the major methods and technologies currently used in cell line development and introduce a suggested roadmap for the development and optimisation of an expression platform.
Joining Schofield and Dempsey are Irene Sanjuan-Nandin and Manjunath Hegde from GlaxoSmithKline. Irene Sanjuan-Nandin is an Investigator in the Antibody Selections team at Biopharm Discovery, and Manjunath Hegde is an investigator in Biopharm Discovery. With a focus on antigen-specific single-B cell screening, the talk will demonstrate the potential of microfluidic picodroplet technology for antibody discovery with a proof of concept study by generating antibodies against two different therapeutic targets.
Alison Young, a Staff Scientist within the Mammalian Cell Culture group at FUJIFILM Diosynth Biotechnologies will also be speaking. Drawing upon her work to establish a robust cell line development process for the Apollo™ X mammalian expression platform system, the talk will explain how the adoption of Sphere Fluidics' Cyto-Mine® technology resulted in a reduction in cell line development timelines from 25 to 10 weeks.
Finally, Xin Liu, Head of Cell and Molecular Biology at Sphere Fluidics, UK will close the session by showcasing some of the projects that the Sphere Fluidics' team has been working over the past year, Exciting new developments and applications include biotherapeutics discovery and development, synthetic biology, and genome editing.
Sphere Fluidics' Discovery Day is a free one-day event exploring the practical application of picodroplet technology across biologics discovery and development. Attendees can expect specialist talks, in-depth case studies, and scientific poster sessions. The day concludes with round table discussions on current biopharma challenges and new applications for picodroplet technology.
Rob Marchmont PhD, VP of Sales and Marketing, Sphere Fluidics said "We are excited to host the first Discovery Day for Cyto-Mine® users and researchers interested in microfluidic picodroplet technology. It provides an opportunity to cover highly technical processes and new developments with top specialists in the field, with lots of opportunities for expert-level discussions. Featuring fascinating talks, new data presentations and informative round table conversations, Sphere Fluidics' Discovery Day is invaluable for anyone looking to gain a deeper understanding of the evolving microfluidic technology landscape and the future of biologics production."
Limited places are available. Find out more information online at http://spherefluidics-2496087.hs-sites.com/discovery-day-2020.