Accelerating discovery
Are you struggling to screen your repertoire of cells? Frustrated with inefficient methods and multiple instruments? Our platforms combine screening, isolation, and imaging to eliminate bottlenecks and let you find the cells you want – fast.
Learn more about Cyto-Mine®
Fully integrated workflow to find the cells you want
Sensitive single cell assays to assess antibody expression
Select and dispense single cells directly into microwell plates
Rapidly screen large populations of B-cells or hybridomas
Built on picodroplet technology
At the heart of our platforms are picodroplets – picolitre-volume aqueous droplets in a carrier oil. Each droplet acts as a tiny separate test tube. Cells are encapsulated in droplets with the assay reagents and passed through microfluidics for sorting and dispensing. Miniaturized, high-speed and fully automated to streamline your application.​
Learn more about our technology
Optimized for antibody applications
Seeing is believing
Don't take our word for it – see our technology in action. We provide demos and proof-of-concept projects for our customers so you can build confidence in what our platforms can do for your cells.
Demos at your site or at our site in Cambridge, UK
Use our cell lines and assays, or use yours
Proof-of-concept projects – try something novel
View Cyto-Mine®
Book a demo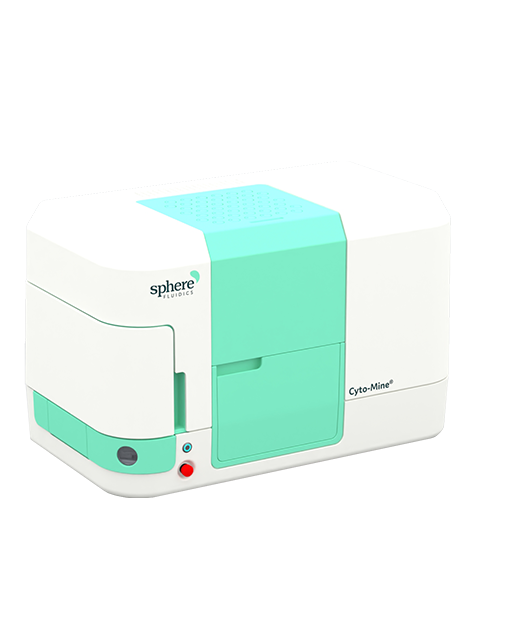 What our customers are saying
"Single cell analysis allows detection of those very rare antibodies or potential drugs with unique properties that are exceptionally hard to find. My experience in drug discovery since the early 1990s all points to the importance of diversity, and Cyto-Mine® is well-placed to explore this effectively. This technology takes screening capability, traditionally conducted through plate-based analysis, to a whole new level via continuous flow. There is huge potential for the instrument in discovering the rarest cells and best antibodies"
Dr Tristan Vaughan
Antibody & Protein Engineer Executive
We're the droplet microfluidic technology company for single cell analysis and our customers are at the center of what we do
Our integrated,
automated platforms
increase efficiency,
delivering value.
Our unmatched
picodroplet technology
is future proof
Our platform is built upon robust evidence from key opinion leaders
Our collaboration with customers is
second to none
Our team of experts are on hand to provide you with the information and support you need. Whether you have a question about our products, services or training, we're always happy to assist you
Contact us