Meet Will, an extraordinary individual who wears multiple hats at Sphere Fluidics. Not only is he the Head of Manufacturing, but he also excels as an adept rower, and we are thrilled to sponsor Will on his remarkable rowing journey. Join us as we delve into his training camp adventures, his recent national event wins, and the exciting races he has lined up!
Training Camp Adventures in Slovenia:
Recently, Will embarked on an extensive training camp in the picturesque country of Slovenia. It was a rigorous experience, as Will and his team drove over 2000 miles, rowed a staggering 300 kilometres, and consumed a whopping 30,000 Calories!
Recent Wins:
Will has achieved the Summer Regatta triple; Winning the "Ushers Challenge Cup" at Wallingford Regatta in April, The "London Cup" at the Metropolitan Regatta in May and finally the "Wethered Sculling Challenge Cup" at Marlow Regatta in June. A truly Stunning display of skill and determination, these results saw Will triumph over a few Tokyo 2020 Olympics and a long-term friend and rival Tim Wilkinson.
After countless hours of training and determination, Will has been gearing up for the chance to secure a spot at one of the most prestigious regattas in the world, Henley Royal Regatta, set to take place at the end of June. The event spans six thrilling days and features over 300 races, truly capturing the essence of elite sporting competition at its finest. Following his recent remarkable performances at the Wallingford, Metropolitan and Marlow regattas, Will has successfully secured his spot by Pre-Qualifying for Henley Royal Regatta.
Upcoming Races and Beyond:
After Henley Royal Regatta, Will's rowing journey continues with two more races in the Autumn. Scheduled for September is the Scullers Head on the Thames, London. Then, in October, Will ventures across the Atlantic to participate in the renowned Head of the Charles race in Boston, USA. These races present incredible opportunities for Will to showcase his talent and compete on an international level.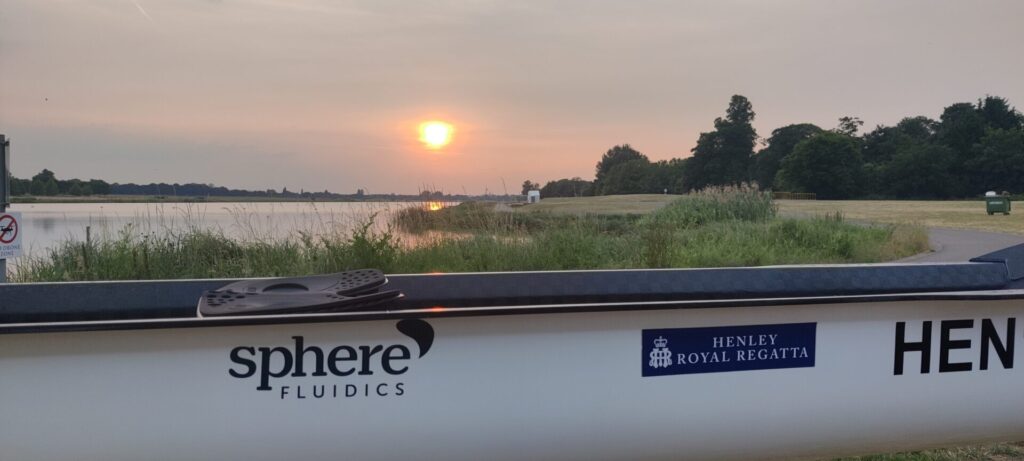 Supporting Will Every Step of the Way:
Sphere Fluidics is proud to sponsor Will as he pursues his passion for rowing. Will's journey serves as an inspiration to all of us at Sphere Fluidics, motivating us to reach for our own personal bests and pursue our passions. We're honoured to play a part in his remarkable achievements and our unwavering support will be there every stroke of the way!
Stay tuned for updates on the exciting developments that lie ahead!
If you're feeling inspired to try out rowing or to find out more information about Will's club, visit the Cambridge '99 RC Rowing club's site.
About Sphere Fluidics
Sphere Fluidics' platforms are built on over a decade of scientific and engineering research and development. Originally spun out from the University of Cambridge, we specialize in multiple technical areas to deliver miniaturization.
For further information contact:
Join our mailing list for updates
Receive latest updates from Sphere Fluidics about new products, special offers and events