Effortlessly build, test, and learn
The key benefits of picodroplets – scale and speed – also address the needs of synthetic biology. Evaluate large libraries quickly and confidently to find your next product. If there's a project that you think we can help you with, please get in touch with our team!
Contact Us
Microbes, plants, yeast, and fungi
Integrated mass spectrometry
Scale and speed to make build, test, and learn a reality
Built on picodroplet technology
At the heart of our platforms are picodroplets – picolitre-volume aqueous droplets in a carrier oil. Each droplet acts as a tiny separate test tube. Cells are encapsulated in droplets with the assay reagents and passed through microfluidics for sorting and dispensing. Miniaturized, high-speed and fully automated to streamline your application.​
Learn more about our technology
Scale, speed, and precision
Seeing is believing
Don't take our word for it – come and see our technology in action. We provide demos and proof-of-concept projects for our customers so you can build confidence in what our platforms can do for your synthetic biology research.
Demos at your site or at our site in Cambridge, UK
Use our cell lines and assays, or use yours
Proof-of-concept projects – try something novel
View Cyto-Mine®
Book a demo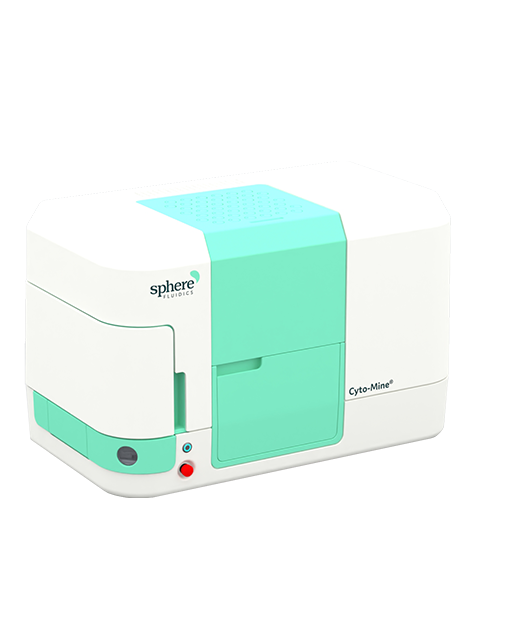 What our customers are saying
"The Pico-Mine™ removes the barrier of working with microfluidics. There is no need for microfluidic system development or optimization, the Pico-Mine™ works straight away allowing the researchers to focus on biology assays."
Michiel Bontinck
VIB, Germany
"Reduce timelines to lead clone selection from 4.5 to 3 months"
James White
UCB Biopharma, UK
We're the droplet microfluidic technology company for single cell analysis and our customers are at the center of what we do
Our integrated,
automated platforms
increase efficiency,
delivering value.
Our unmatched
picodroplet technology
is future proof
Our platform is built upon robust evidence from key opinion leaders
Our collaboration with customers is
second to none
Our team of experts are on hand to provide you with the information and support you need. Whether you have a question about our products, services or training, we're always happy to assist you
Contact us