Supporting Quality by Design approaches
Picodroplets provide a perfect platform for cell therapy development and manufacture. Assess each cell individually and be confident in the quality. If you'd like to know how our technology could help you with your cell therapy projects, please contact our team, they'd be happy to discuss this with you!
Contact us
Individual cell-level characterization
Integrated workflows – edit, characterize, and select
Functional assays
Built on picodroplet technology
At the heart of our platforms are picodroplets – picolitre-volume aqueous droplets in a carrier oil. Each droplet acts as a tiny separate test tube. Cells are encapsulated in droplets with the assay reagents and passed through microfluidics for sorting and dispensing. Miniaturized, high-speed and fully automated to streamline your application.​
Learn more about our technology
Assessing cell-cell interactions
Picodroplets provide a unique method to assess cell-cell interactions at the individual cell level. We co-encapsulate one each of two cell types in a single droplet along with reagents to measure the results of the interaction. Thus, you can identify the specific engineered therapeutic cells best interacting with the target cells.
Gentle handling of high-value material
Picodroplets provide a protective environment for cells. By encapsulating cells in droplets, they are protected from high shear stresses during movement – so you can work fast at high throughputs. With high rates of gas exchange and minimal small-molecule leakage, your cells remain in first-class condition. Picodroplets are proven on primary T-cells, B-cells, and neuronal cells.
Fitting easily into your QMS
Cyto-Mine® has everything you need for straightforward equipment qualification within your QMS. With 21CFR Part 11-ready software and full IQ/OQ support and documentation, you can be confident in maintaining the highest quality standards.
Seeing is believing
Don't take our word for it – see our technology in action. We provide demos and proof-of-concept projects for our customers so you can build confidence in what our platforms can do for your cells.
Demos at your site or at our site in Cambridge, UK
Use our cell lines and assays, or use yours
Proof-of-concept projects – try something novel
View Cyto-Mine®
Book a demo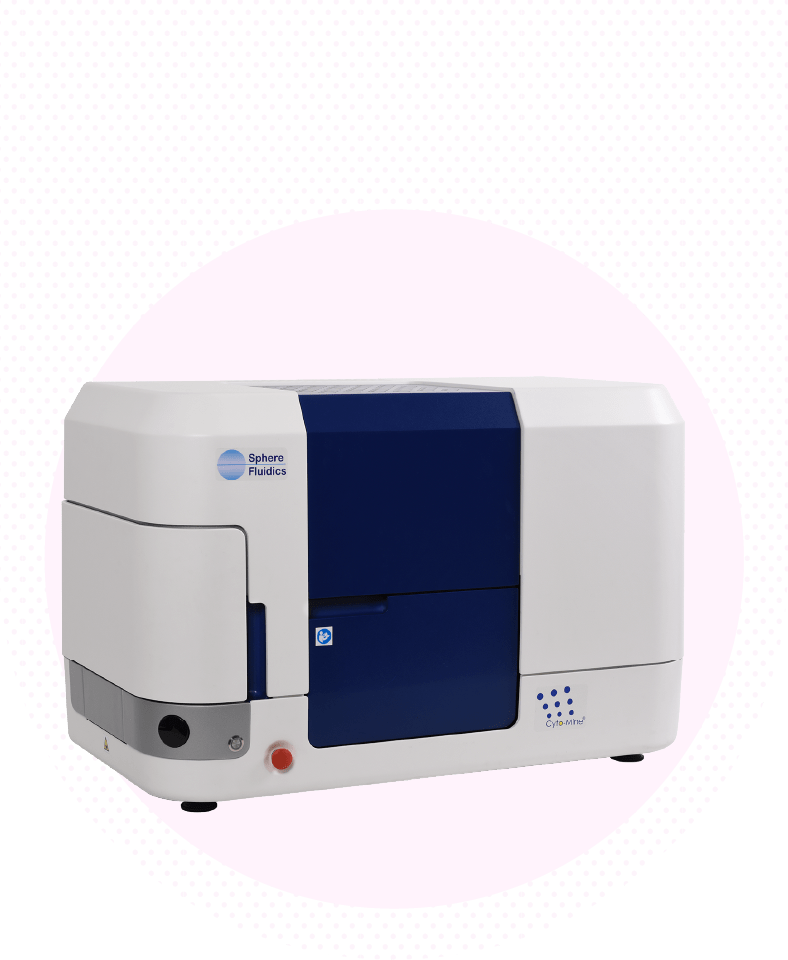 What our customers are saying
"Single cell analysis allows detection of those very rare antibodies or potential drugs with unique properties that are exceptionally hard to find. My experience in drug discovery since the early 1990s all points to the importance of diversity, and Cyto-Mine® is well-placed to explore this effectively. This technology takes screening capability, traditionally conducted through plate-based analysis, to a whole new level via continuous flow. There is huge potential for the instrument in discovering the rarest cells and best antibodies"
Dr Tristan Vaughan
Antibody & Protein Engineer Executive
We're the droplet microfluidic technology company for single cell analysis and our customers are at the center of what we do
Our integrated,
automated platforms
increase efficiency,
delivering value.
Our unmatched
picodroplet technology
is future proof
Our platform is built upon robust evidence from key opinion leaders
Our collaboration with customers is
second to none
Our team of experts are on hand to provide you with the information and support you need. Whether you have a question about our products, services or training, we're always happy to assist you
Contact us